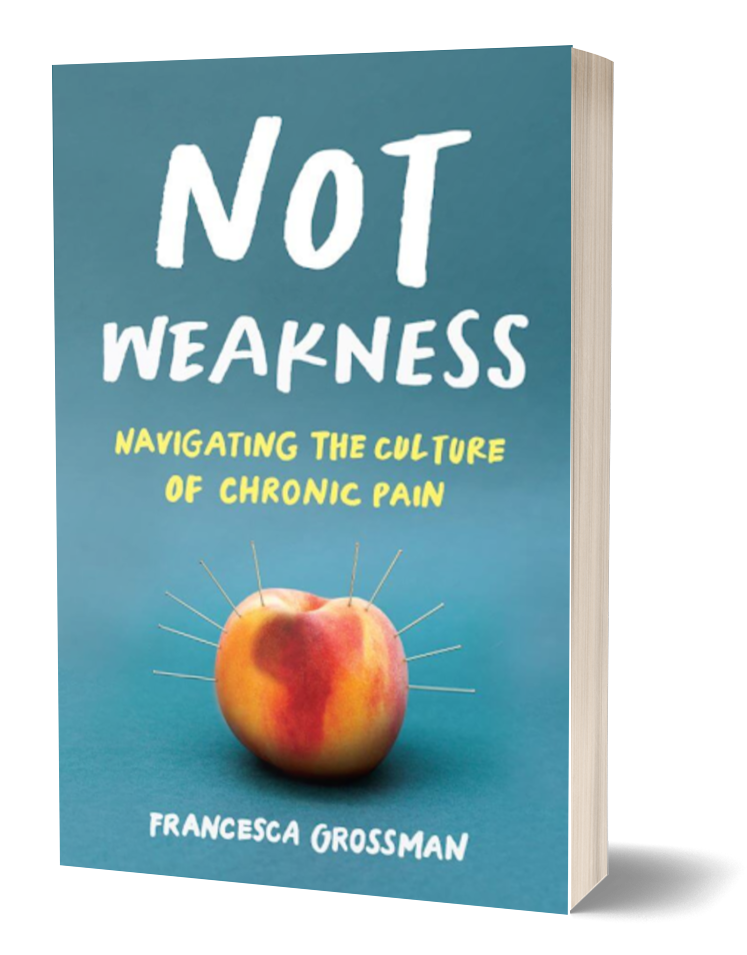 Not Weakness: Navigating the Culture of Chronic Pain
After thyroid cancer, Crohn's disease, and a slew of other autoimmune conditions ransacked her body in her twenties and thirties, Francesca was left feeling completely alone in her chronic pain. Constant, relentless, often indescribable, and always exhausting, it affected her whole life—intimacy, motherhood, friendship, work, and mental health. Yet it was also fairly invisible—and because of that, Francesca felt stuck by herself in the centrifuge of her own pain. But after twenty-plus years of living isolated in this way, she started to wonder: if she lived in pain, others must too—so why couldn't she name one person in her community who suffered like she did?
On a whim, Francesca started asking women in her community if they had chronic pain―only to find that she was surrounded by women also battling in silence. The more she spoke to people, the more she found common themes and experiences, proving that her stories of pain were not unique, and neither were her feelings of loneliness and seclusion. Liberated by this discovery, Francesca realized something: while she couldn't alleviate anyone's pain, maybe she could lift the shadows surrounding it―bring these common stories into the light, with the goal of helping her fellow chronic pain sufferers feel a little less alone.
Imbued with a deep respect for the women who tell their stories in its pages, as well as a healthy skepticism of the healthcare world and how it can silence, shame, and ignore women in pain, Not Weakness is galvanizing memoir about living and loving with chronic pain.